With the right Watermaker, the ocean becomes an almost immeasurable supply of fresh and clean drinking water to keep you hydrated during your offshore sailing adventures.Many sailors do spend a lot of their time and money on various parts of the sailboat including the sails, engine, electronics, and generators especially when preparing for long-distance voyages. While there's absolutely nothing wrong with this, they often overlook one crucial part of general human survival: having an ample supply of fresh drinking water.Whether you have freshwater drinking tanks on your sailboat or planning to cruise in areas where you can easily access clean...
---
• PFAS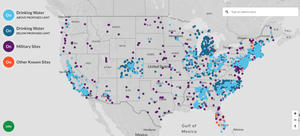 So-called "forever chemicals" have been found in 45% of the nation's tap water, according to a recent government study, but is your tap water affected? What are PFAS? PFAS is an umbrella term for thousands of chemicals that are used to make nonstick pans, food packaging, fire-fighting foams, to-go boxes, furniture, rugs, clothing and more. The chemicals are so ubiquitous it would be nearly impossible for most Americans to rid their home of them. The chemicals are both extremely common and potentially dangerous. Described as "forever chemicals" because they don't degrade naturally in the environment, PFAS have been linked to...
---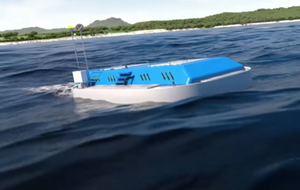 Oneka Technologies is tackling water scarcity by harnessing the power of waves — turning ocean water into freshwater that can be used by the coastal communities that need it most.Water scarcity is one of the greatest threats we face, as 1.1 billion people around the world do not have access to clean water, and more than 2.7 billion experience water scarcity for at least one month of the year.The Council on Foreign Relations considers increasing water scarcity a major risk to human health and development with worrying geo-political consequences. As temperatures rise, worsening water stress could drive tensions between nations...
---
Temperature can have a significant impact on the efficiency of desalination processes. In general, higher temperatures can increase the efficiency of desalination by improving the rate of water flow through the system and reducing the energy required for the process. This is because higher temperatures reduce the viscosity of water, making it easier to move through the membranes used in desalination. However, extreme temperatures, either too hot or too cold, can also have negative effects on desalination efficiency. High temperatures can cause fouling or scaling of the membranes, reducing their effectiveness, while low temperatures can cause the water to freeze...
---
Seawater desalination is the process of removing salt and other minerals from seawater to produce fresh water for consumption and other uses. With increasing population growth and climate change, freshwater resources are becoming scarcer, making desalination an increasingly popular solution. Desalination technology has been around for decades, but it has become more efficient and cost-effective over the years, making it a viable option for many communities around the world.One of the major benefits of seawater desalination is that it provides a reliable source of fresh water, particularly in areas that are prone to droughts or have limited freshwater resources. Desalination...